Live Update from Eastern Secrets of Love Workshop – Tao Garden, Thailand
Sunday, 12 January 2014 11:45
Last Updated on

Sunday, 12 January 2014 12:14
0 Comments
I'm at a live workshop near Chiang Mai, Thailand with Grandmaster Mantak Chia and Tantra Master  Charles Muir.  These guys are advanced sexual masters and the event is called Eastern Secrets of  Love (although I swore the title was Eastern Secrets of Sex).
I really felt I had to be at this event experience and it was already worth it on day 2.5 of the  8.
I haven't ridden a bike in like 15 years and forgot about the concept of bikes so as I was  complaining about how far my offsite location was (they overbooked the Tao Garden), I was given  a bike in the morning after arrival.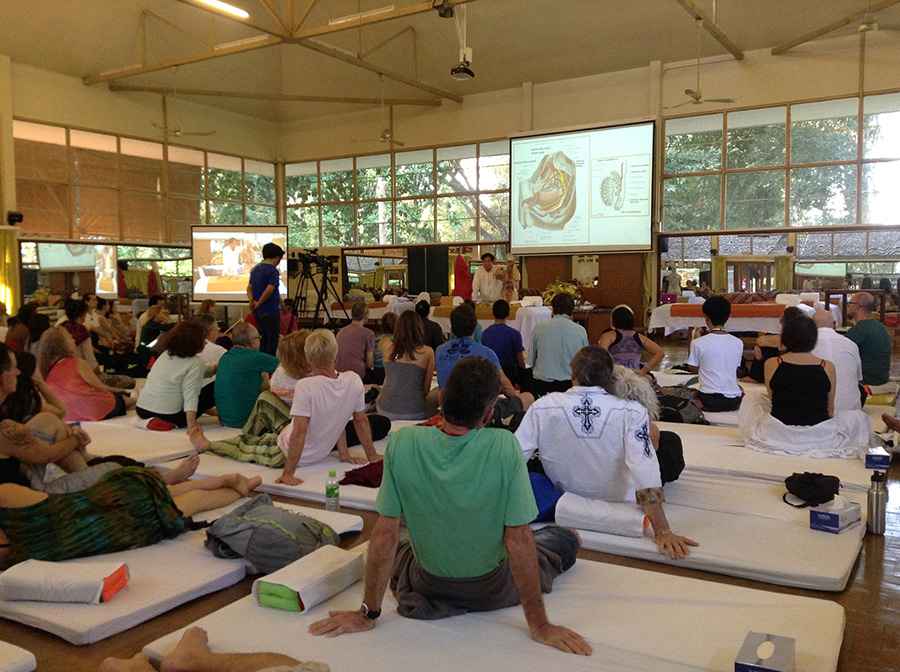 Wow, there's so much to say about it.  See, I'm a master of what WE do (with sexual alchemy) but I'm virtually new to  the Taoist and tantric approach to sex energy.
The reason I'm here is to really improve my sexual transmutation and alchemical abilities, so it's in attracting masters like these where I'm going straight to the source (to learn from new areas and ways that  supplement my strategy).
So it's kinda weird when you're in the new stuff…you don't know how to process it and you  don't feel everything they're doing right away like when they are leading entirely new inner  sexual alchemy practices which I'd never done before.
But the beauty and magic is in the INTEGRATION.  So although I was soaking things in, I wasn't  feeling free or happy during the workshop until I was able to have a session on my own at night  at the end of the day 2 (their count day 3).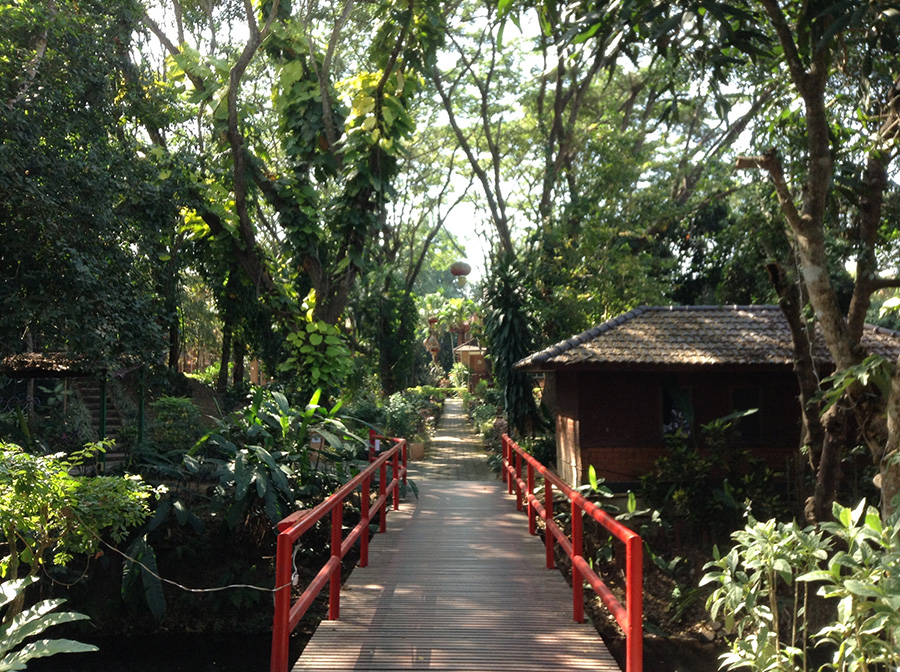 What's really amazing when you're around masters 'live' is you soak it in when you're in the  moment as best you can, but it's when you INTEGRATE it and it starts synergizing with your  reality (if you're a master in another area) and/or up-levels you which it WILL do b/c they're  far more advanced in what they're doing…THAT is where things go crazy and you start realizing the ridiculous transformational value.
So it was important for me to take that time to reconnect and assimilate things because I'm not here to go strictly the Tao path (although I agree with their take on sexuality and will be immersing more in it), I'm here to really  learn things from them to integrate into what we do.
But you have to be smart enough to keep evolving and attract the masters. Entirely NEW  dimensions opened up with sexual alchemy now that are preparing me I feel for grand service to  virtually untouched industries (including entertainment).
Master Mantak Chia led an unforgettable entirely new experience for me/us earlier today which I  knew was very advanced and special that I'd have to really come back to (and do it often) b/c it  was so new.  (And there's so much more I hope we get to).
I asked myself 'WOW!…can he do THAT in a guided meditation or something (so I can buy it and  keep using it)?' And then remembered that they're offering the sessions on video to students  #taogarden Awesome..I'll be getting that.
How awesome is the new stuff to integrate?  Remember he's a grandmaster of what they're doing  with inner sexual alchemy (he looks like 40 years younger than his age).  It's INSANE and  already up-leveled me and it will KEEP on giving.  The benefit of live events are priceless with  this kinda stuff.
Now I'm starting to mix Tao inner sexual alchemy with the hot stuff we do and just a preview of  it was overwhelming.  I'm favoring Master Chia's side of teaching which is mostly what I came  for and definitely planning to come back as well as keep learning from him.
It's the tantra stuff during the workshop that I still respect but that which is a little more  'out there' for me actually and I'll explain why.
In tantra there is a valuation of greater connection and intimacy (in a relationship).  I came  here as a single and I don't really value opening my heart up to just any woman or doing more  intimate awakening things without a connection.  I love the tantra stuff and their open-ness  about sexuality but the timing isn't right for me.
It may sound cold but I don't want to share my innermost heart, love and soul power with each  woman I date (it's reserved for my greater purpose) but I really think I'll get into it in the  future when I am with more awakened women or in a long-term relationship.
So I've been skipping a few of the sessions (some of which include live tantra demonstrations  which I didn't know they'd be doing but which I'm cool with).  There's one tomorrow on couples  intimacy and emotional healing in which I'll be in the sauna at!
Like any event, it's a smorgasbord of value so there can be just a few gems or experiences that  make it totally worth it that will keep paying off.  Since we're dealing with quantum sexual  alchemy transformational value, this is a great investment.
Do what you feel is necessary to advance your life…take action on what you feel called to!
Again, I will continue learning from Master Chia and later this year Master Zhou.  These are  strategic moves and attractions in addition to my 2 multi-millionaire business coaches.
Want to  be powerful?  Associate and attune with power!